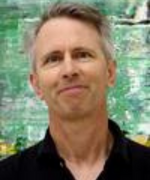 Bio
:
Jon R. Snyder is Professor of Italian Studies and Comparative Literature at the University of California, Santa Barbara. He is an affiliate faculty in the Department of Religious Studies.
He has taught at the University of California in San Diego, Los Angeles and Santa Barbara, as well as at the University of Turin and the University of Macerata in Italy.
Jon Snyder has published and lectured extensively on the literatures, arts and cultures of early modern Europe, especially Italy. He has also produced a number of essays and translations concerning modern and postmodern Italy and Europe.
He was the lead editor of the 825-page Volume 5 (2014) of the open-access journal California Italian Studies, whose special theme issue is on "Italy and the Sacred." Click here to view or download this volume free of charge.